I'm sure many of you have possibly seen images taken from this book, here are a few of my favorite examples: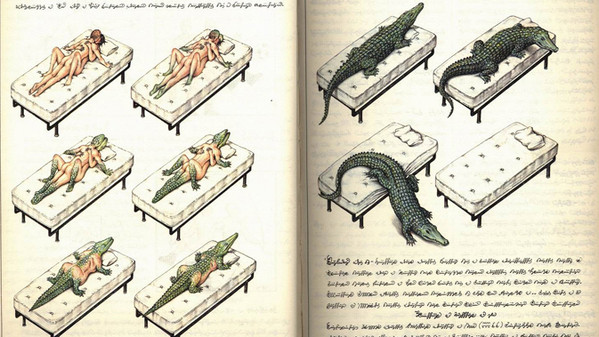 So basically, this is a massive book of odd, obscure illustrations accompanied by a coded writing that I have been told was simply gibberish. Essentially the book is just odd illustrations accompanied by indecipherable text (in case someone wants to fact check me and make sure.)
The book covers a number of different subjects and is purely up to interpretation, and from what I've gathered it covers things such as physics, emotion, health, death, animals, ecology, etc.
I don't personally own a copy, as they typically run over $100. I've had the joy of reading my friend's copy a few times. It's such a dense book, definitely check it out if you get the chance!